Posts for: February, 2015
By Broadway Oral Surgery
February 24, 2015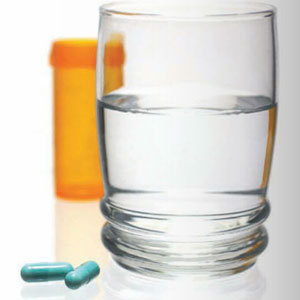 Many people have questions about the proper use of antibiotics — especially today, as the overuse of these medications has become a concern. It isn't necessary for most people to take antibiotics before having a dental procedure. But for a few — notably, those with particular heart conditions and, in some cases, joint replacements — pre-medication is advisable. The question may be even more confusing now, because the standard recommendations have recently changed — so let's try and sort things out.
First, why would anyone need antibiotics before dental treatment? Essentially, it's because of the chance that an open wound could allow bacteria from the mouth to enter the bloodstream. For people in good health, the body is capable of quickly containing and neutralizing the bacterial exposure. But people with some types of heart disease, heart transplants, and/or total joint replacements have a greater likelihood of developing a bacterial infection, which can be dangerous — or even life-threatening. The same may be true of people whose immune systems are compromised.
At one time, people with a broad range of heart problems and artificial joints were advised to pre-medicate; today, new research indicates that fewer people need to take this step. Antibiotics are currently recommended before dental procedures if you have:
An artificial heart valve, or a heart valve repaired with artificial material
A history of endocarditis
A heart transplant with abnormal heart valve function
Cyanotic congenital heart disease (a birth defect where blood oxygen levels are lower than normal) that hasn't been fully repaired — including children with surgical shunts and conduits
A congenital heart defect that has been completely repaired with artificial material or with a device — but only for the first six months after the repair procedure
Repaired congenital heart disease with residual defects, such as leakage or abnormal flow
In addition, not everyone who has an artificial joint needs antibiotic premedication. Instead, your health care providers will rely on your individual medical history to determine whether this step is required in your situation. However, having a compromised immune system (due to diabetes, cancer, arthritis, chemotherapy and other factors) is still an indication that antibiotics may be needed.
The question of whether or not to pre-medicate is an important one — so it's vital that you share all relevant medical information with your doctors and dentists, and make sure everyone is in the loop. That way, the best decisions can be made regarding your treatment.
If you have questions about premedication before dental treatment, please contact us or schedule an appointment for a consultation.
By Broadway Oral Surgery
February 09, 2015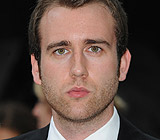 Remember Matthew Lewis? You've seen him in all of the Harry Potter movies, where he played the bumbling Neville Longbottom: a pudgy, teenage wizard-in-training whose teeth could best be described as... dodgy. We won't spoil the movie by telling you what happens to him in the end — but in real life, let's just say his awkward phase is over. Today, he looks more like a young Ryan Gosling. How did this transformation happen?
Well, in part it was some "Hollywood magic" that made his teeth look worse in the films than they really were. But Lewis acknowledges that he also had cosmetic dental work performed. If you've ever considered getting a smile makeover yourself, you may wonder: What kinds of "dental magic" might it take to change an awkward grin into a red-carpet smile? Here are a few of the treatments we might utilize.
Orthodontics
It's possible to correct tooth crowding, protrusion, gaps between teeth, and many other bite problems with orthodontic appliances like braces or clear aligners. While some may think orthodontics is just for teens, that isn't so — you're never too old to get the smile you've always wanted! In fact, right now about one in five orthodontic patients is an adult.
Teeth Whitening
This is a popular (and surprisingly affordable) option that can effectively lighten your teeth by six shades or more. We can do in-office whitening for the fastest results, or prepare a take-home whitening kit with a custom-made tray to fit your teeth perfectly and a supply of the proper bleaching solution. How well it will work for you (and how long it will last) depends on various factors, including the original cause of the discoloration, and your preferences for foods and beverages (such as coffee or red wine) that may cause stains.
Porcelain Veneers
Sometimes, even professional bleaching isn't enough to get the kind of permanent, "Hollywood white" smile you'd like; that's where porcelain veneers come in. By placing a fingernail-thin layer of ceramic over the tooth's enamel, veneers offer a permanent, pearly white finish that looks just like your natural teeth — only more dazzling! Veneers, long the first choice of celebrities, are gaining popularity with plenty of "regular" folks.
Tooth Restorations
This category covers a wide variety of different methods and materials — like cosmetic bonding, crowns, bridges, and dental implants — which we use to repair or replace teeth that are damaged or missing. Beginning with the simple repair of small chips or cracks with tooth-colored resins, we can progress to more permanent crown restorations when more of the tooth structure needs replacement. To restore missing teeth, we have the option of using the tried-and-true bridge — or, the current gold standard in tooth replacement: the lifelike, permanent dental implant.
Of course, this is just a bare outline of the many tools and techniques cosmetic dentistry offers. We would be happy to talk with you about which ones are right in your individual situation. Will a smile makeover land you a red-carpet role? Maybe... but one thing is for sure: It will help you get the smile you've always wanted.
If you would like more information about smile makeovers and options in cosmetic dentistry, please contact us or schedule an appointment for a consultation. You can learn more by reading the Dear Doctor magazine articles "Cosmetic Dentistry," "Porcelain Crowns & Veneers," and "Dental Implants."